Aluminum 2L Racing Car AN6 Swirl Fuel Surge Pot Tank With 044 Fuel Pump External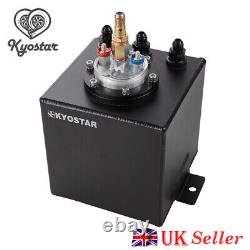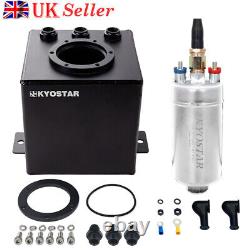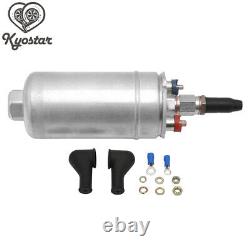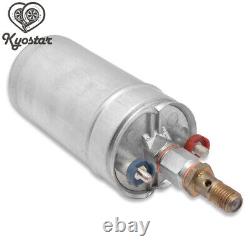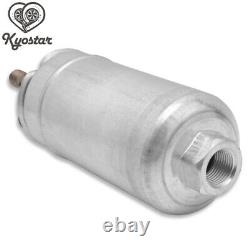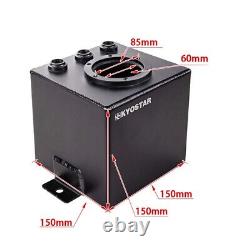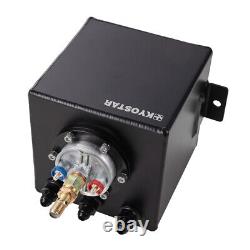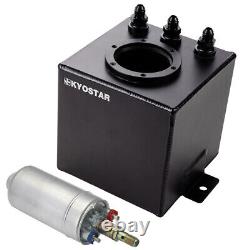 Black Aluminum 2L Swirl Fuel Surge Tank AN6 Fittings With External 044 Fuel Pump. 2L Fuel Surge Tank + Fuel Pump. Aluminum 2L Racing Car AN6 Swirl Fuel Surge Pot Tank With 044 Fuel Pump External. Simple straight forward install, no welding, no sumping, no mounting fuel lines and pumps underneath the car. Eliminates the need for long lengths of braided line from the front to back of the car. You should be able to install this fuel tank in the engine bay and use less than 8' of fuel line in most applications. Eliminates the risk of fuel starvation from fuel sloshing around in a minimally or un-baffled tank. Fuel pumps are constantly submerged in fuel leading to quieter operation and longer life for the fuel pump. Our surge tanks are anodized for protection against more corrosive fuels. Perfect for installs where a plastic tank exists from the factory and there is no option to sump. Easier to install than typical dual hanger in-tank setups and more versatile in the long term. This 2L Brand New Aluminum Fuel Surge Tank for use with SINGLE. This Aluminum surge tank setup has been designed to offer the following benefits over other alternative ways to setup fueling on your high horsepower setup. Universal for Drift Racing, Drag Racing, Street Racing and Track Day. 1 x Fuel Surge Tank. 1 x 044 Fuel Pump. All accessories in the Picture.
But we'll do reply you asap and try our best to solve your problems out. Believe us, every customer is taken as our important treasure.
We'll keep all of you updated if there's any problems concerning logistics and so on. Our mails are sent on Gmail, sometimes they may be blocked or could not be sent into a certain mailbox.

---