FUE-0418-SILVER Oberon Performance Ducati Fuel/Gas/Race Cap Kit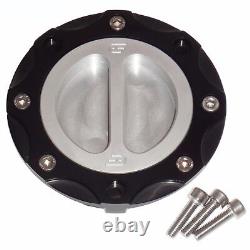 Oberon Performance Ducati billet fuel cap kit (Black Body/Silver Centre Cap) - Product Code: FUE-0418-SILVER. Oberon Performance's keyless billet aluminium fuel cap kit.
The centre cap has a half-turn thread, to lock into place and is aided with Viton O rings to ensure an airtight seal is achieved with the lightest of touches.

---