Fuel Safe Racing Cells FIA Fuel Tank Core Cell Range 95 litres Steel Container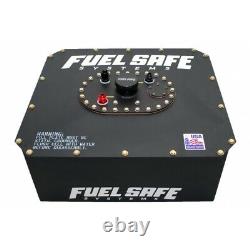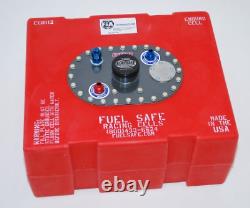 Vision Motorsport Engineering are exclusive distributors to the UK for Fuel Safe Racing cells. This listing is for an EED125 cell from the Core Cell line of racing fuel cells, which offer full FIA-FT3 approval at an affordable price. EED125 25 US gallon (95 litres) 25.5 x 17.313 x 14 with steel container. Built from high strength molded "rubber" components, the Core Cell® is a favourite with off road racers and circle track teams.
Designed for use with all hydrocarbon fuels and E85 blend and alcohol (alcohol use requires the removal of foam baffling), the Core Cell® line of fuel cells from Fuel Safe® delivers excellent performance at a great price. All Core Cell® racing cells come complete with. High strength, FIA-FT3 certified Core Cell® bladder. Please see our other listings for our range of Motorsport set up, pit equipment, flight cases & dry sump systems.

---