GENUINE WALBRO/TI F90000285 525LPH HELLCAT E85 Fuel Pump + Install Kit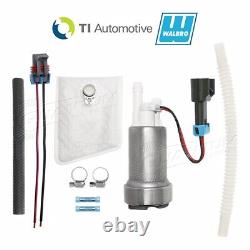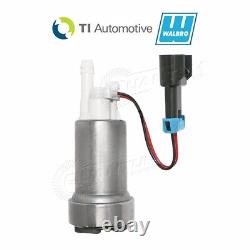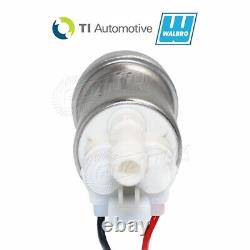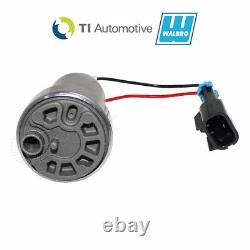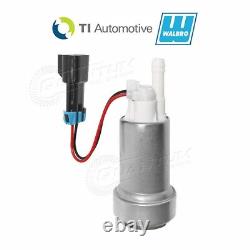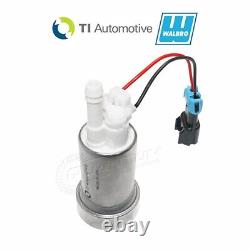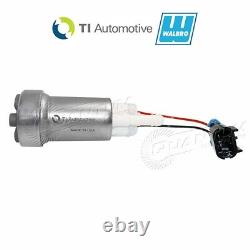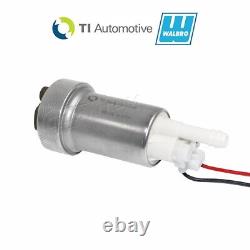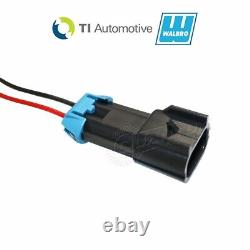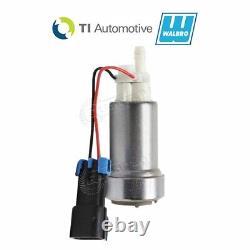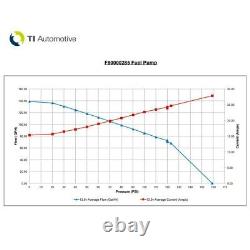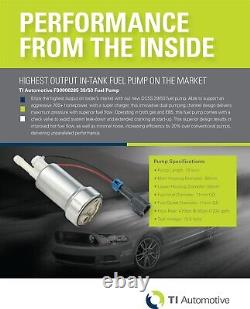 GENUINE WALBRO/TI F90000285 525LPH HELLCAT E85 Fuel Pump + Install Kit. This product data sheet is originally written in English.
BRAND NEW GENUINE WALBRO/ TI AUTOMOTIVE 525LPH FUEL PUMP. WALBRO PART # F90000285 (HELLCAT VERSION OF 450LPH F90000267). DESIGNED FOR USE WITH GASOLINE OR E85.
Design: Intank Turbine Style (Specifically designed for either E85 or gasoline). Strainer Included: Yes Install Kit Included: Yes Flow: 525LPH. 900+ at 60PSI, naturally aspirated applications. [2] stainless steel hose clamps. [2] E85 compatible crimp connectors.
PTFE corrugated flex "accordion" hose. [1] E85 compatible wiring connector. [1] E85 compatible long submersible hose. F90000285 Flex Fuel HP Pump: The innovative design of the DCSS 39/50 features a single impeller with two parallel rows of turbine blades.
Designed for high performance engines exceeding 700HP. Highest flow in-tank brushed fuel pump offering from TI Automotive. Featuring award winning DCSS technology. E85 compatible Internal check valve, prevents fuel system pressure bleed down avoid extended cranks. High pressure relief setting, supports supercharger and turbo applications.
Capable of supporting 900+HP at 60PSI naturally aspirated applications. ALL NEW FOR 2018: HIGHEST OUTPUT IN-TANK FUEL PUMP ON THE MARKET. F90000285 39/50 Fuel Pump Enjoy the highest output on today's market with our new DCSS 39/50 fuel pump. Able to support an aggressive 700+ horsepower, with a super charger, this innovative dual pumping channel design delivers maximum pressure with superior fuel flow. Operating in both gas and E85, this fuel pump comes with a check valve to avoid system leak-down and extended cranking at start-up.
This superior design results in improved hot fuel flow, as well as minimal noise, increasing efficiency by 20% over conventional pumps, delivering unparalleled performance. We stock USA-made Phenix Industries universal bypass regulators for EFI applications with any fittings you need (-6AN, -8AN, etc). Give us a call with any questions! What differentiates us from other sellers? Secondly, we are members of the Specialty Equipment Manufacturers Association (SEMA) and our research into fuel system fitment and design ensures you are receiving a quality product that fits the first time and lasts the life of the vehicle.
Payments are processed securely through Authorize. Quantum Fuel Pump Assembly Asamblea de la bomba de combustible Kraftstoffpumpenbaugruppe Conjunto da bomba de combustivel Uzel toplivnogo nasosa Assemblage de pompe a carburant.
BRAND NEW GENUINE WALBRO/ TI AUTOMOTIVE 525LPH FUEL PUMP MADE IN USA. V46090001 EFP1503 770009 76855 70079. 69418 61448 GFP292 GFP339 20079. Bosch Interchange Part Numbers 2. 0580464032 0 580 464 032. 0 580 464 089 0580464076 0 580 464 076. 0580464048 0 580 464 048 0580464089.

---