Ilmberger RACING Carbon Fibre Fuel Tank Covers Set Pair BMW S1000RR 2013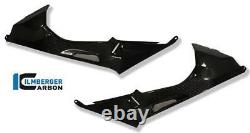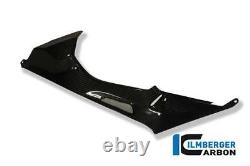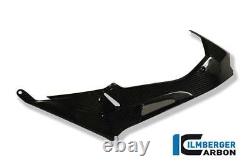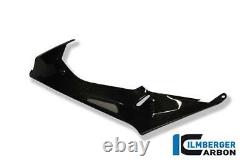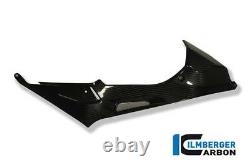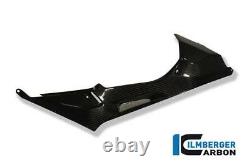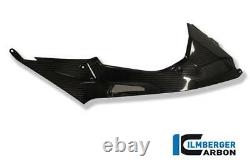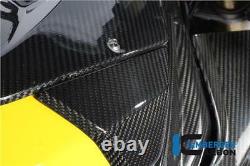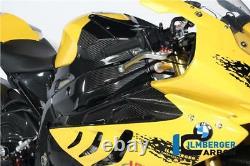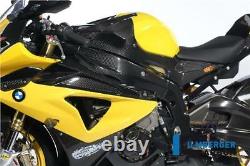 Subscribe to our newsletter to get all the latest news and exclusive offers. DC / AFAM Chains & Sprockets. Ilmberger RACING Carbon Fibre Fuel Tank Covers Set Pair BMW S1000RR 2013.
Brand New Ilmberger Genuine Carbon Fibre. BMW S1000RR 2009 2010 2011 2012 2013 2014. (This is a RACING product - See FAQ's below). Ilmberger Carbon parts are manufactured to the highest standards from 100% real carbon fibre, exclusively using the market-leading pre-impregnated autoclave process.
All parts are extensively field and laboratory tested. The attention to detail ensures durability, strength, resistance and fit. This process allows Ilmberger Carbon to manufacture parts to the same level as those supplied to top-level teams in Formula 1 and MotoGP. Each gloss accessory carries a superior clear lacquer coating which provides outstanding depth and finish, alongside exceptional resistance against aging, weathering and UV radiation. Matt parts are further specially buffed to remove the shine, yet retain the same protection.
This unique process allows all street parts to be supplied with ABE/TUV approval - this does not extend to racing parts. Ilmberger Carbon parts are market-leading aftermarket carbon products ready to fit to your motorcycle! Precision manufacturing techniques ensure a stunning visual finish, reduced weight, increased strength and exceptional fit! How are Ilmberger Carbon parts made? Ilmberger carbon parts are produced in the autoclave from Prepreg carbon weave.
The carbon fibre is processed dry and usually laid in fully milled aluminium moulds, then packed in vacuum bags. In the next step, the parts are kept under constant vacuum within the bag and exposed to additional external pressure while being baked in the autoclave for several hours. In addition, the temperature is raised or lowered several times, depending on which fibres are being treated. Following the heating process, the parts are de-moulded and milled and sharpened in the water jet cutter or the 5 axle milling machine. Then, in the final step, the practically finished carbon parts are covered with a clear plastic coating.
Prepreg weave is a pre-impregnated carbon weave that has been treated with binding agents before processing. Are Ilmberger carbon parts pre-drilled? Ilmberger supply ready-to-assemble carbon parts that are not only pre-drilled but ready to fit.
And at Ilmberger Carbonparts we make sure it's a perfect fit. What advantages do autoclave carbon parts have? Autoclave parts are much more stable than the so-called wet laminate parts. They can be varnished easily on account of their sealed surfaces, during precision processing there are no excess components present, such as, for example, excess resin, making the parts significantly lighter than "standard" carbon parts which are not autoclave baked.
Is it legally permissible to fit carbon parts to street vehicles? Non-UK customers may need to register in the vehicle registration documentation or could obtain an Ilmberger ABE (general operating licence). Is the weight difference noticeable when compared to the plastic parts on a motorcycle?
Depending on the amount used and the model of motorcycle in question, it is possible to reduce the overall weight by a number of kilos, and the perceptible difference should not be underestimated. The number of kilos on can reduce automobile weight by is often in the 2-digit range.
Which weight advantages does autoclave carbon offer when compared to GRP/GFK? As well as the excellent optics the carbon possesses, cladding made from carbon is much more stable in the event of a crash than GRP/GFK, they do not suffer from wear and tear as much as GFK parts, and they do not break as easily as GFK parts, thereby assuring better protection for the underlying components. Are the parts supplied painted, or with decals?
All Ilmberger parts are manufactured as plain carbon fibre. Some pictures shown may include OEM decals, or custom paint. This is only for part illustration purposes. What is the difference between regular gloss or matt road parts and racing parts?
Ilmberger manufacture regular "road" parts which are finished to the highest possible standards. They also offer a "race" range - these parts are cheaper for track bikes, but do not meet the same standard of finish as the road parts. Race parts do not have UV protection or as many layers of lacquer, and many are supplied without additional styling cut-outs (EG bellypans). Race parts are NOT TUV approved.
In most cases, Ilmberger supply there parts as a direct replacement. These usually reuse the original fittings. However, there are instances where original fittings cannot be reused; Ilmberger will provide these parts. Will these match my Ducati Performance Carbon? All Ilmberger Carbonparts come in matt finish for Ducati models - such as the original Ducati Performance Carbonparts do.
They are a perfect match! Established in 1999, Performance Parts Ltd are the UK's leading high performance motorcycle component wholesale distribution company. It is not by accident that many top racing teams use the same products that we distribute. All of our products are tough tested and evaluated before they make it into our portfolio. Very often this can mean that there are cheaper alternatives to our brands, but there is usually a very good reason why! We summarise this situation by using the phrase "The quality remains long after the price is forgotten". Please note that not all products advertised are in stock at all times. Many sell out, and some are manufactured to order. This provides all required information to process any order effectively without delay. We can offer 0% finance on certain promotional items.
Should you wish to apply for this, you will need to call our sales office. Incorrectly supplied / damaged parts. It is the responsibility of the recipient to send the goods back to Performance Parts Ltd.
To ensure acceptance, please return parts in unmarked original packing surrounded by an outer carton. Return goods in the condition that you would be satisfied to receive them in.
Incorrectly ordered / unwanted parts. In all cases, acceptance of a parts return request shall be at the discretion of PPL Management.
Please return parts in unmarked original packing surrounded by an outer carton. IF THERE IS A QUERY ON FITTING THE PRODUCT - DO NOT RUN THE ENGINE OR USE THE PRODUCT, to do so will mean that the product is used and therefore it has been accepted as fit for it's purpose. Used products will not be accepted for return for alleged fitting problems. It is the responsibility of the recipient to send the goods back to Performance Parts Ltd and return carriage charges will be credited (to a value of our standard carriage charge), once the goods are inspected and passed for credit / replacement.
Replacement parts / credits will only be issued once the goods have been received and inspected. Some products are supplied without instructions and it may be necessary for these to be fitted by a qualified technician. Therefore PPL will not accept responsibility for any problems caused by any end user's inability to fit products distributed by us. Ilmberger GLOSS Carbon Fibre Long Bellypan Engine Spoiler & Kit BMW S1000RR 2017. Ilmberger GLOSS Carbon Fibre Left Right Frame Covers Protectors BMW S1000RR 2015.
Ilmberger GLOSS Carbon Fibre Rear Hugger Mudguard BMW R Nine T (ESA) Racer 2017. Ilmberger GLOSS Carbon Fibre Bellypan Fairing & Kit BMW S1000R Naked 2017. This item is in the category "Vehicle Parts & Accessories\Motorcycle Parts\Bodywork & Frame\Fairings & Panels". The seller is "ppl-1" and is located in this country: GB.
This item can be shipped worldwide.
To Fit Make: BMW
To Fit Model: S1000RR
Part Manufacturer: Ilmberger
Part Manufacturer Number: SDR-070-S1RAB-K / SDL-071-S1RAB-K
Brand: Ilmberger
Manufacturer Part Number: SDR-070-S1RAB-K / SDL-071-S1RAB-K
Reference OE/OEM Number: SDR-070-S1RAB-K / SDL-071-S1RAB-K
Other Part Number: SDR-070-S1RAB-K / SDL-071-S1RAB-K
Colour: Carbon Fibre
Country/Region of Manufacture: Germany
Intended Use: Performance Part
Reference OE//OEM Number: SDR-070-S1RAB-K / SDL-071-S1RAB-K
Material: Carbon Fibre
Style: Fuel Tank Covers
Type: Fuel Tank Covers
Placement on Motorcycle: Rear

---