Jaguar XE 2016 MK1 Diesel Fuel Tank 2.0 Diesel HX73-9K007-FA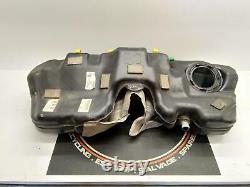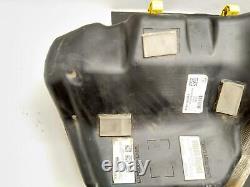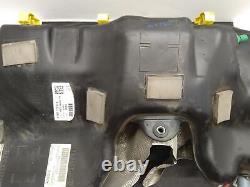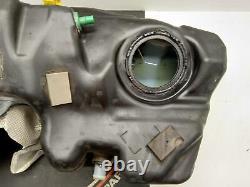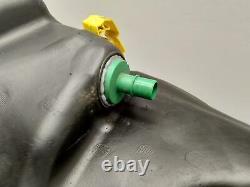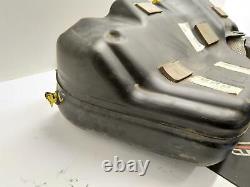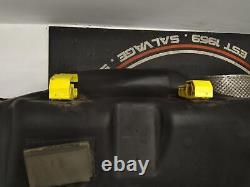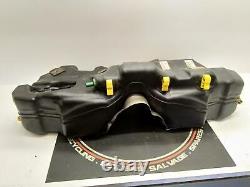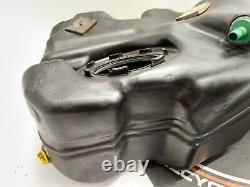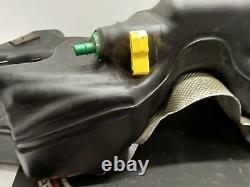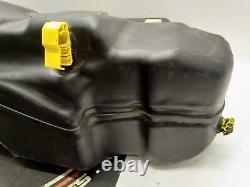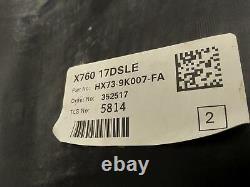 Support team with over 30 years experience. Order before 10:00am For Same Day Dispatch On selected items.
Salvaged by Brentwood Auto Spares Ltd. This item is in full working order, ready to use.
Tested and approved by Brentwood Auto Spares. The Brentwood Auto Spares LTD Promise. Item Info - Fuel Tank. PART DESCRIPTION: Diesel Fuel Tank 2.0 Diesel HX73-9K007-FA.
Please see photos for condition of the item. Please see specification for the vehicle this part was removed from. Please message us with any questions. After this period has lapsed, we will not accept responsibility for damaged or lost goods due to transit. Failure to do so will invalidate any claims made. When signing for your goods you are only signing that you have RECEIVED the goods NOT that they are damaged so you will still be able to make a claim if you signed for them unchecked. If you notice the goods are damaged before you have signed for them simply refuse the goods and inform us immediately. Should you need to return your order, please enclose the original invoice with the goods and where possible in the original packaging.
Returning an item that we have supplied incorrectly or faulty. All goods received in error or faulty will be collected and redelivered at our cost. The goods will need to be packaged sufficiently by the purchaser to ensure no damage occurs during transit along with the original invoice (preferably in the original packaging). The purchaser must package the goods adequately.
All goods are marked visible and non-visibly by ourselves. These marks are to stop people sending back their old damaged parts instead of the parts we supplied, we are very thorough in the way we work and know exactly what we have sent out as all markings & numbers are photo'd prior to sale.
Overseas Orders (All orders supplied outside UK mainland). Brentwood Auto Spares LTD is a family run business that has been trading for over 30 years, specialising in second hand vehicle spares, vehicle recovery & storage, repairable salvage, recycling and scrap. Our spares range, anything from a 2017 BMW to a 1991 Honda, with all makes, models, shapes and sizes covered in between. We currently stock over 100,000 different car, van & bike spares.
Many of our second hand vehicle spares have already been removed from the vehicles and are stored in our clean dry warehouse, but we also have around 300 vehicles stored on site, which we can remove any part as required. We are currently capable of collecting over 150 vehicles per week and are able to store over 500 in a safe secure compound. Repairable salvage categories are C, D and E, recently changed to S, N and E. We also sell category X which are unrecorded vehicles.
Theauction runs weekly from a Wednesday afternoon to the following Wednesday. E make, model, spec, mileage, category, engine, gearbox etc. A full description of the damage or parts required is not given but should be assessed by the customer from the photos which are taken from every angle. We advise all customers to do this where possible.
We are a fully licenced ATF site capable of disposing of your end of life vehicle correctly complying with all environmental laws and DVLA regulations. This can stop many problems or fines you may receive if you choose to use an unlicensed company. Parts with no electrical or mechanical workings. Ie parts with nothing to go wrong with the exception of incorrect fitting or damaged due to impact. Engines, Gear boxes, Engine components, Vehicle electrics & Suspension parts.
Ie Parts that are listed as damaged for spares or repair, Parts that have been cut off of the vehicle ie wiring loom & body cuts, Parts that have been removed purely for the fitting of other parts ie nuts & bolts, Brackets, fixtures & clips. A guarantee of 30 days is given which will start from the date the part/parts are collected/received. All parts must carry our Brentwood Auto Spares Ltd Identification marks and all manufactures numbers, stickers and ID marks.
None of the above will affect your statutory rights. A guarantee of 90 days is given which will start from the date the part/parts are collected/received. Would recommend us to a friend.

---